Extensive Experience
If you are looking for someone who is widely considered to be one of the best Dallas orthodontists by the growing number of patients who choose her each year, you're in the right place. An active member of the American Association of Orthodontists, Dr. Lyotard offers her patients the highest quality orthodontic care and treatment. In fact, she often meets new patients who have been referred to Highland Park Orthodontics by local dentists, doctors, or other patients. With her commitment to changing lives, Dr. Lyotard brings excellence and compassion to her practice every day.
Since 2013, our 5-star-rated orthodontist, Dr. Lyotard, has transformed over 1,000 smiles and helped to instill self-confidence in people throughout the Dallas area. Her experience covers a wide variety of treatments, including traditional braces, clear braces, Invisalign, accelerated orthodontic treatment, early orthodontic intervention and braces for adults.
To schedule an appointment with our top-rated orthodontist in Dallas, call 214.361.6644 or click here.
Invisalign Expert
Our Dallas orthodontic office has been a designated Elite provider of both Invisalign and Invisalign Teen since 2013. To achieve and maintain recognition as an Elite Invisalign provider, an orthodontist must have significant experience in treating patients with this revolutionary alternative to traditional braces. Dr. Lyotard's Elite status means her orthodontics team has treated over 300 patients with Invisalign AND she sees a minimum of 50 cases every six months. In fact, Dr. Lyotard often sees patients who have been told they are not suitable candidates for Invisalign. Because of her advanced skill and experience, Dr. Lyotard is able to provide patients with exceptional results that last a lifetime.
At Highland Park Orthodontics, we take pride in our patients' happy smiles, and we love the way Invisalign's clear, removable aligners let you smile throughout your treatment. Your smile is in experienced hands – just another reason Dr. Lyotard is considered the best Dallas orthodontist!
Advanced Technology
Our team at Highland Park Orthodontics is committed to providing the latest orthodontic technology to ensure top-quality care for your teeth and jaw. Our patients benefit from the most advanced orthodontic diagnostic and treatment technology, including…
Invisalign iTero Element 3D Imaging — No More Gagging — Thanks to the revolutionary TRIOS scanning technology, you no longer have to bite down or gag on uncomfortable molds to get an impression of your teeth. The TRIOS scanner accurately captures your bite with high-quality digital impressions for the most comprehensive diagnosis and treatment planning. This quick scan reduces chair time, and also allows us to have complete control over all aspects of your smile transformation – from your very first appointment to the day your restoration is complete!
Radiance Brackets Are Crystal Clear Gems – These highly advanced brackets are actually made from pure grown sapphires! This indestructible mineral used in our Radiance braces provides superior strength – and our patients love their virtual invisibility.
Want to learn more about these and other advanced diagnostic and treatment technologies? Call 214.361.6644 or click here to schedule your complimentary Highland Park Orthodontics Smile Analysis today!
Multiple Guarantees
Our goal is your 100% satisfaction! – Dr. Lyotard is considered one of the best Dallas orthodontists because of her passion for providing high-quality orthodontic treatment with exceptional results. Our promise, from the time you become our patient until your course of treatment has concluded, is that you'll receive the respect, care, and attention you deserve as you pursue your ideal smile. We are confident that you will love your treatment at Highland Park Orthodontics. If you are unhappy with your experience at any point throughout the course of your treatment, we'll find a way to make it right.
Don't Miss Work or School Guarantee – Highland Park Orthodontics knows our patients and their families have busy school and work schedules. We make a sincere effort to meet your scheduling needs by offering extended appointment times during early morning and evening hours. We're committed to providing the highest quality orthodontic care to our patients and want to make the treatment process as convenient for you as possible.
Questions? Feel free to get in touch with our team at our orthodontic office in Dallas anytime. We are here for you!
Multi-lingual Care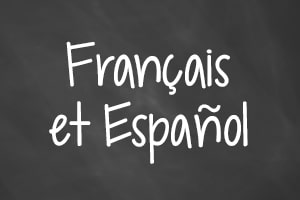 Highland Park Orthodontics is committed to offering quality orthodontic care to every person in the Dallas area who needs it. That's why we are privileged to have staff members fluent in both French and Spanish, as well as Tagalog. We want to make treatment a seamless and comfortable process for you and your family, and offering care in multiple languages is just another way that we seek to take that extra step to serve you.
Queremos que su tratamiento sea una experiencia cómoda y placentera para usted y su familia. Si prefiere hablar en español por favor marque este número: 214.361.6644
Free Highland Park Orthodontics Smile Analysis
No two smiles are alike. That's why we offer our patients a FREE Highland Park Orthodontics Smile Analysis that offers a comprehensive look at the health of your teeth while also evaluating your smile goals. Dr. Lyotard will personally conduct x-rays of your teeth, check out your bite, and make some recommendations, but not without answering all of your questions first. Together, we'll decide on the course of action best suited to your unique needs. What's the cost of our in-depth assessment? Absolutely nothing!
Call 214.361.6644 or click here and we'll schedule your complimentary, no-obligation Highland Park Orthodontics Smile Analysis – a $250 value. We look forward to meeting you!
Retainers Included
Patients praise Dr. Lyotard as the best Dallas orthodontist for many reasons, and one of them is the utmost integrity that governs her Highland Park Orthodontics philosophy. Our all-inclusive approach to treatment estimates means you'll know exactly how much your braces will cost – and everything that will be included – from the outset. No hidden fees, no surprise bills, and NO extra charge for your retainer. That's right – your retainer is part of your orthodontic treatment, so the cost is included in your estimate, too. You trust us with your teeth, and we take that responsibility very seriously. By eliminating unexpected costs, we're proving every day that Highland Park Orthodontics is a name you can rely on.
Free Check Ups for Life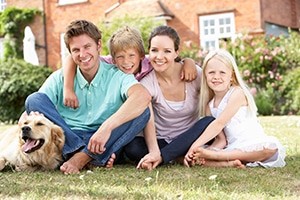 A great orthodontist like Dr. Lyotard stands behind her treatment, and one of the best ways to do that is to offer free check ups for life. At Highland Park Orthodontics, we don't want your great experience to end with your treatment – we want to make it easy for you to keep your new, confident smile long into the future! That's why we never charge for follow-up check ups once your treatment is complete. Dr. Lyotard's commitment to provide lifelong healthy smiles is just another reason our happy patients love our Dallas practice.
Ready to learn more? Get started on your new smile journey with our complimentary Highland Park Orthodontics Smile Analysis by calling 214.361.6644 or by clicking here.
Emergency Appointments
Orthodontic emergencies are rare, but there are times when they can arise. If you or your loved one experiences a problem during treatment, you want your orthodontic office to be there for you – especially if your orthodontic appliance is causing discomfort. After all, the longer you must wait to fix a broken bracket, the longer your overall treatment will end up taking! At Highland Park Orthodontics, we keep staff on call over weekends and holidays so that we can take care of any emergencies right away. We also have appointment slots open in our daily schedule for emergency appointments. That means that if you ever experience a problem with your orthodontic treatment, you can rest assured that we will be able to get you into our office quickly to start working on a solution.
Community Support
Our team at Highland Park Orthodontics loves to help our community as much as we enjoy taking care of our patients! We appreciate the support of our community and believe in giving back whenever possible. That's why we frequently share our time and our resources with a variety of charitable causes including Smiles change Lives, Providence Christian School of Texas, and the Jewish Community Center of Dallas, just to name a few. When you choose our community-minded orthodontist, you enjoy the added benefit of receiving treatment from an orthodontics provider who genuinely cares about other people.
Take advantage of our no-obligation Highland Park Orthodontics Smile Analysis and see why patients think Dr. Lyotard is the best orthodontist in Dallas! Schedule your complimentary evaluation today by calling 214.361.6644 or by clicking here.
Free Mouthguards for Local Athletes
Dr. Lyotard knows that sports-related injuries to the mouth and jaw are some of the most common injuries incurred by athletes. Protecting your smile while playing sports is especially essential when you have braces. However, we don't just make a recommendation that you find a store in your area for a product to safeguard your smile on your own. That's why Highland Park Orthodontics supplies FREE, customized mouthguards to our patients who are involved in every kind of sporting activity. Our made-to-fit mouthguards are specially designed to provide optimal protection against mouth injuries to your teeth and gums.
Highland Park Orthodontics goes the extra mile to take special care of our athletes wearing braces – call our Dallas office to get started with your exceptional orthodontic treatment today!
Reasonable Payment Options
Your smile is yours forever, and we want to make it as easy as possible for you to receive the best orthodontic care whenever you need it. Because the cost of your orthodontic treatment depends on your unique needs and individual treatment plan, our staff will help you make the best financial choice for you and your smile. When you come in for your complimentary consultation, we'll discuss the different payment plans we offer. We'll give you tips on maximizing your insurance benefits, discuss flex spending accounts, and highlight our financing options available to fit anyone's budget for braces and Invisalign. We are committed to working with you to create a payment plan that fits your budget, and you will always know what to expect before beginning treatment.
Ready to get started with braces or Invisalign with our provider who strives to be the best Dallas orthodontist? Dr. Lyotard offers a completely free, no-obligation evaluation with her Highland Park Orthodontics Smile Analysis. Make your appointment today by calling 214.361.6644 or by clicking here.
Dr. Nadia Lyotard Is a 5-Star-Rated Orthodontist in Dallas, TX, for Braces, Invisalign, Children's Orthodontics & More – Serving Dallas, Highland Park, Garland & Farmers Branch, TX